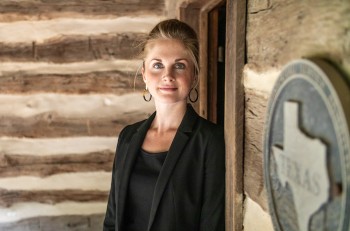 According to
Dr. Whitney Stewart
, there's a different way to tell the story of how people lived during the antebellum period in the U.S. By looking at the objects found at old plantations, for example, the disparity of life in the South becomes clearer.
"I study how race as an idea, as a construct, becomes reality through the things we create, consume and discard," said Stewart, an assistant professor of history in the
School of Arts and Humanities
and an affiliate of the
Edith O'Donnell Institute of Art History
at The University of Texas at Dallas. "Whether a quilt, a piece of furniture, landscaping or architecture, I'm interested in how we inscribe our own ideas of race into those spaces and objects."
Stewart is writing a book that explores the racialized nature of "home" in the 19th-century South. In it, she explores plantations in Texas and Louisiana and how African Americans were motivated to create their homes during and after slavery, as well as the ramifications that have come from a racialized understanding of home.