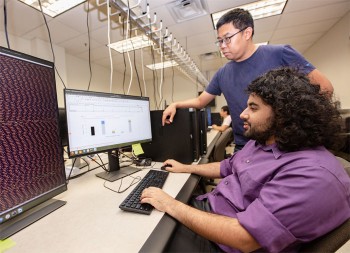 One of the biggest challenges to fixing software bugs can be finding them.
With support from the National Science Foundation, computer scientists at The University of Texas at Dallas are going after some of the hardest-to-find errors, called variability bugs, which appear only when software is configured to work with certain hardware.
The researchers presented a framework they developed to detect variability bugs at the recent Association for Computing Machinery (ACM) Joint European Software Engineering Conference and Symposium on the Foundations of Software Engineering in Estonia. Variability bugs cannot typically be detected using off-the-shelf software analysis tools, said
Dr. Shiyi Wei
, assistant professor of
computer science
in the
Erik Jonsson School of Engineering and Computer Science
.