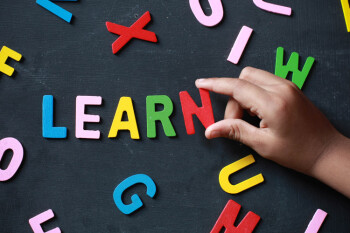 A University of Texas at Dallas researcher is pursuing answers that could lead to earlier diagnosis and enhanced treatment of developmental language disorder (DLD), which affects approximately 7% of 5-year-old children and has long-term negative academic, social and economic outcomes.
Dr. Lisa Goffman
, the Nelle C. Johnston Chair in Communication Disorders in Children in the
School of Behavioral and Brain Sciences
, received a five-year, $3 million federal grant to pursue a new theory on an underlying mechanism of this impairment in language development.
The
Callier Clinical Research Center
, a component of the
Callier Center for Communication Disorders
, will provide the critical infrastructure for the grant (
1R01DC018410
), awarded to Goffman and her colleague at the University of Arizona, Dr. LouAnn Gerken, by the National Institute on Deafness and Other Communication Disorders, a branch of the National Institutes of Health (NIH).