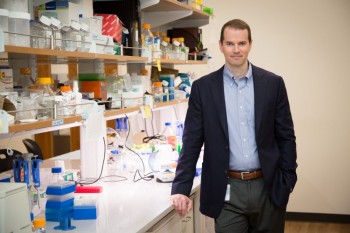 Dr. Gregory Dussor's
career in migraine research isn't built on hope.  As a leader in migraine studies, and associate professor in Behavioral Brain Sciences at UT Dallas, his playbook is built with a desire to make the quality of life more fulfilling for others who suffer from this debilitating disease.  As a 2008 recipient of the Future Leaders in Pain Research Award from the American Pain Society, Dr. Dussor's dedication and effort created the exposure to propel his team to continue advancing the field of migraine education. In 2013, he was awarded a grant from the
Migraine Research Foundation
for a current study,
Afferent stimulation of the trigeminovascular system produces central sensitization via BDNF signaling in the nucleus caudalis
. The third most common disease and the most common neurological disorder, Dr. Dussor writes, migraines affect "
up to 33% of women and 13% of men at some point in their lives
".  That's one billion people, according the Migraine Research Foundation's website, worldwide.